WHAT IS TCAA?
TCAA is the public policy voice of community associations and the professionals who serve them.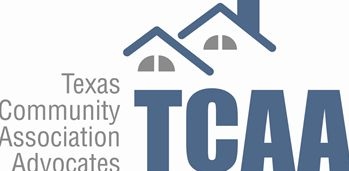 LEGISLATIVE ACTION COMMITTEES (LACS) - LACs exist to represent the interests of and provide regular communications to, CAI members and chapters located within their boundaries with respect to state legislative, regulatory and amicus curiae activities of relevance to the creation and operation of community associations. LAC delegates are nominated by CAI chapters and each LAC, itself. Delegates volunteer their time and energy to benefit all CAI members.

CAI Austin partners with the Texas Community Associations Advocates (TCAA) to advocate on legislative and regulatory matters that affect community associations, community association managers and CAI business partners.
Please visit Texan Community Association Advocates' (TCAA's) website at www.txcaa.org. Features of the site include information about TCAA, Legislative Information, Association Living, information on contributing and ways to become involved. You can also subscribe to receive email updates from TCAA.