Education
EDUCATION
The Austin Chapter is dedicated to providing you with education, tools and resources. Some of the programs designed for homeowners and board members include:
Forum Day & Mini Expos with community driven speakers, a showcase of local service providers and networking opportunities. These events offer CE credits.
Legislative updates during the year that our Texas Legislature is in session
Homeowner forum seminars
Social networking events held at various locations



PMDP COURSE SCHOLARSHIP AVAILABLE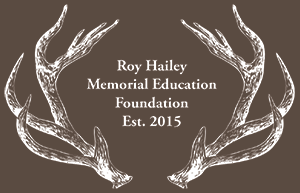 The Roy Hailey Memorial Education Foundation ("Foundation") was established in 2015. Roy Hailey was a pillar in the legal community for those dealing with the issues that arise in community associations and condominiums. It was Roy's vision that education in the field would bring out the best in the managers as well as the volunteers that serve tirelessly for the good of their communities. Community managers are the professional backbone of the communities they serve, providing the knowledge and expertise that is crucial to the successful management and operation of associations. It is our hope that Texas community managers who have taken the first step toward enhancing their education by working toward their PCAM designation, but have financial hurdles, can apply for a scholarship to the Foundation and that annual scholarships may be awarded. The PCAM designation is the highest designation awarded by the Community Associations Institute (CAI).
The Foundation may award scholarships each year for the Professional Management Development Program (PMDP) Courses to Texas CAI members who have worked in the community association industry for at least two years. Applicants must have successfully completed the M-100 course. The scholarship is to be used toward the cost of any CAI sponsored PMDP course and may include, tuition, travel and accommodation expenses. The scholarship will be awarded in two parts. Half of the scholarship funding will be paid in advance and the remaining half will be paid upon successful completion of the course. Successful completion is defined as receiving a passing grade. The total amount of the scholarship granted is subject to the discretion of the Board of the Foundation. The Foundation reserves the right to award the scholarship funds in alternative methods at the sole discretion of the Board of the Foundation.
Exam re-test fees are not covered by scholarship funds.




CAI NATIONAL ONLINE LEARNING CENTER
CAI offers many online and classroom learning opportunities for community managers, homeowner leaders and business partners. Many education programs provide credit toward
professional credentials
.
Review the National
catalog of online courses.
Review our classroom-based training programs for: