COMMUNITY ASSOCIATION LIVING MAGAZINE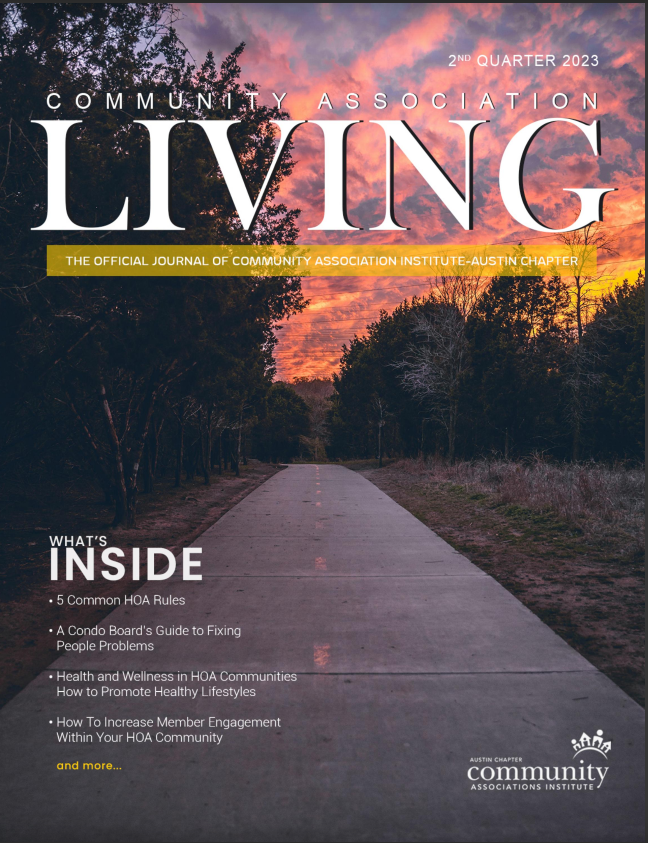 A National Award Winning Journal of the Austin Chapter of Community Associations Institute
.
We are very excited to be publishing a full-color quarterly chapter magazine with articles submitted by industry experts on topics of interest to CAI members in the greater Austin area, and as often as possible authored by our local members. Each quarter will have its own "theme".
Click here to see our Editorial Calendar
describing the focus of each issue. If you are interested in submitting an article,
click here for our Content Guidelines for Authors
.
To keep our publication interesting and readership high, we will limit paid advertising to less than 45% of available pages. Page count for each issue will depend on content and advertising available.
We've switched to a digital version of our magazine. We no longer produce printed copies. If you'd like to place an advertisement in our digital edition,
contact us
for a copy of the Ad Rate Sheet.